Bed & Breakfast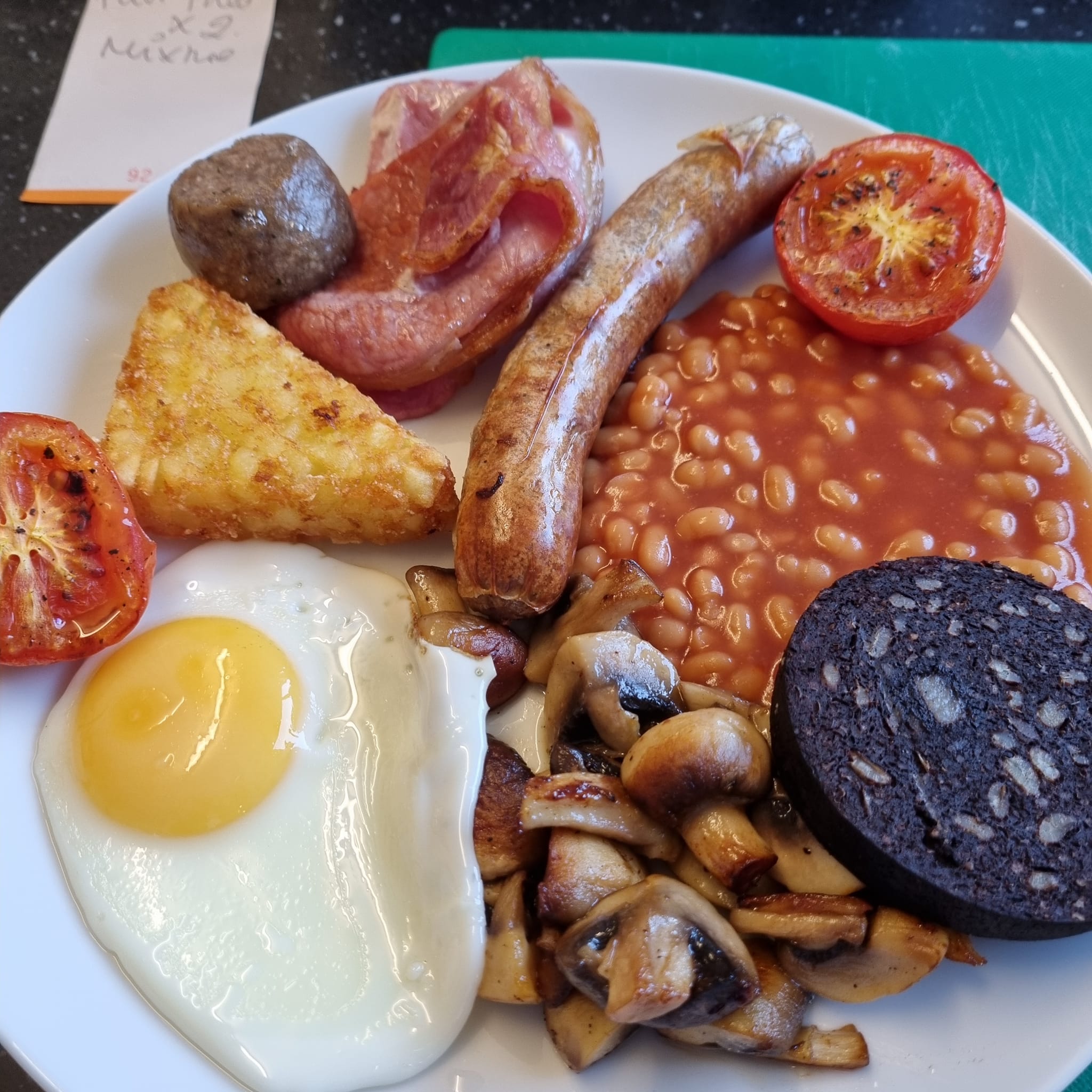 At Trevarrian Lodge, we like to ensure our guests are well looked after by providing a good hearty breakfast to be enjoyed in a relaxing atmosphere with a great start to the day ahead.
Our products are selected and served with care and we try to cater for most diets including Vegan/Vegetarian/pescatarian and gluten free for which we have a range of produce available**
The Full English Breakfast selection consisting of bacon, sausage, black Pudding, hogs pudding, Hash brown, baked beans, mushrooms and freshly cooked tomatoes includes white or wholemeal toast.
Home made and freshly baked bread and/or rolls along with our fresh, baked pastry selection, compliment the cereals with fresh, dried and tinned fruits, nuts and seeds also provided. Natural and fruit flavoured yoghurts are provided with 'Alpro' milk and yoghurt for guests who require non dairy produce and plant based spreads. The Continental selection also provides ham/cold meats and cheeses.
Home-made and local jams, preserves, honey and spreads are also provided to be enjoyed before or after a hearty cooked breakfast and whilst not everyone wishes to have a full English breakfast, a lighter bite of eggs on toast or boiled eggs with toasted soldiers may be preferred.
The Winter season will see a reduced selection of produce with a smaller continental selection, but nevertheless a good variety of produceto provide a good start to the day's adventures or onwardjourney.
**Please let us know when booking if any there are any food allergies or special dietary requirements to enable us to source extra supplies if necessary.